Highlights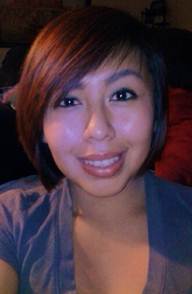 Shannon Peterson joined UNM's Student Support Services-TRiO (SSS) program in the fall of 2012 where as a freshman she was matched with a Tutor/Mentor and met with SSS Sr. Student Program Advisors on a regular basis.
Shannon Peterson is a mechanical engineering major, who achieved Dean's list in fall 2013. SSS selected Shannon in her sophomore year to be a Tutor/Mentor based on her outstanding academic standing as well as having great mentor qualities. In her role of Tutor/Mentor, she is a student role model and continues to demonstrate an excellent work ethic. She tutors English, Chemistry, Mathematics and Physics. "Working at SSS means a lot to me because it is like my UNM family. Since my hometown is back in Denver SSS serves as a base for me," says Shannon. During her spare time, she enjoys working out Johnson Gym and watching Ancient Aliens. She also likes to stay connected to her American Indian Dine customs and is attending the 2104 Denver March Powwow.
SSS is 100% funded from a grant from the US Dept. of Education Federal TRiO Programs. SSS is located at Mesa Vista Hall 3042 and is currently recruiting for the fall 2014 cohort.