Student Highlight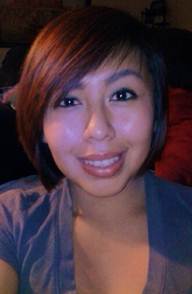 Shannon Peterson joined UNM's Student Support Services-TRiO (SSS) program during her freshman year.
Shannon Peterson is a mechanical engineering major, who earned a place on the Dean's list amongst many other accomplishments. In her sophomore year, SSS hired Shannon as a Tutor/Mentor based on her outstanding academic standing as well as demonstrating great mentor qualities. In her role as Tutor/Mentor, she continued to demonstrate an excellent work ethic and was a great staff team member. She tutored English, Chemistry, Mathematics, and Physics. "Working at SSS meant a lot to me because it is like my UNM family. Since my hometown is back in Denver SSS served as a base for me," said Shannon. Shannon's courses increased in intensity and in homework time and she made the decision conclude her student job at SSS. While she is missed, SSS encouraged Shannon to remain focused on her academics. She is a senior now and SSS couldn't be prouder of Shannon.
During her spare time, she enjoys working out Johnson Gym and watching Ancient Aliens. She also likes to stay connected to her American Indian Dine customs and is attended the Denver-March Powwow.